Group Ancillary Carriers: Insurance Providers
Aetna is one of the nation's leading providers of health care, dental, pharmacy, group life, disability and long-term care products. Aetna serves more than 13 million medical members, 11.4 million dental members and 11.8 million group insurance customers.
Life will never be free from uncertainty. But when uncertainty is minimized, life can be maximized. This is our calling at Ameritas.
For more than 125 years, the CIGNA companies have been helping people lead healthier, more secure lives. CIGNA Corporation's subsidiaries are leading providers of employee benefits in the United States
Because CEC's simplified approach to vision benefits makes life easier for benefits managers in every way.
Companion Life Insurance Company has specialized in employee benefits for more than 40 years. For 14 consecutive years, we have earned an A.M. Best rating of A+ (Superior).
Dearborn National

While we all know that health insurance is important, it's not always enough. We designed our products and services to complement your medical coverage and provide additional financial protection for you and your family.
As the first company to specialize in dental benefits, we are passionate about oral health and its importance to future generations. Our core purpose is the advancement of oral health care to our customers, partners and consumers through the dental benefits programs and philanthropic efforts of our 39 independent member companies.
Gaurdian is one of the largest mutual life insurance companies, in America, with 146 years of experience in providing diversified solutions, including life insurance, disability, retirement, investment and employment opportunities.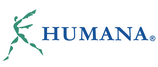 We strive to be your lifetime partner in reaching
good health.

For over 30 years, the member companies of The IHC Group have provided health, life, disability, dental, vision, short term medical and hospital indemnity insurance solutions to individuals and groups.
With solid industry rankings, broad distribution capabilities and a strong financial foundation, we've been helping people take charge of their futures for more than a century.
MetLife offers solutions and guidance to help customers meet their goals and navigate life's twists and turns.
Our expertise spans the globe, but we're bound by one common purpose: to give you the financial tools, resources and information you need to live your best life.
Reliance Standard Life Insurance Company (Reliance Standard) is a leading insurance carrier specializing in innovative and flexible employee benefits solutions including disability income and group term life insurance, a suite of voluntary (employee paid) coverage options and fully integrated absence management.
Sun Life Financial is a leading provider of employee benefits in the U.S. Our mission? To help people protect what they love about their lives.
UnitedHealthcare has a history of developing innovative programs to facilitate a better, more positive health care experience for employees, physicians and employers.
Since our founding in 1848, Unum has been known for breaking new ground in the business of benefits. Integrity, determination, innovation and leadership were at the core of our company 165 years ago, and they are just as relevant to our business today.