Group Disability Benefits
Disability insurance is an insurance product designed to replace part of your gross income should a sickness or illness prevent you from earning an income in your occupation. Disability insurance policies can vary by contract, and it's important to have a quality policy in place.
If you were to become sick or disabled tomorrow and were unable to work for two or three months, would you have enough savings to cover your living expenses during that time? If you don't, short term disability insurance (STD) would be an invaluable resource as you recover so you can get back to work.
Long-term disability picks up where short-term disability leaves off. Becoming disabled can have devastating financial implications. While some people can get by without working for a few months, tapping into their savings, few people can afford to stop working altogether for an extended period of time. Long-term disability policies provide you with income for a long period of time: two years, five years, or until you retire. Most people who have long-term disability insurance get it through their employers, although individual long-term disability is also available. Once your short-term disability benefits expire (generally after three to six months), a long-term disability policy pays you a percentage of your salary, usually one-half to two-thirds. You'll receive benefits until you reach age 65.
Group Disability Benefits: Packages
Group Disability Benefits: Insurance Providers
We offer a broad selection of insurance products and services to help financially protect you and your family.
Guardian offers Short Term Disability services such as vocational assessment to accelerate the return to work.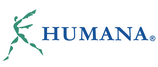 Short-term disability reimburses up to 66 2/3% of the insured's weekly earnings. Your plan may include services to help you return to work.
Help protect your paycheck with short-term disability insurance from Lincoln Financial.
Protect your income and financial security with disability insurance, a workplace benefit from MetLife.

With disability income insurance from Principal, you can help keep yourself financially healthy when life throws you a twist or turn